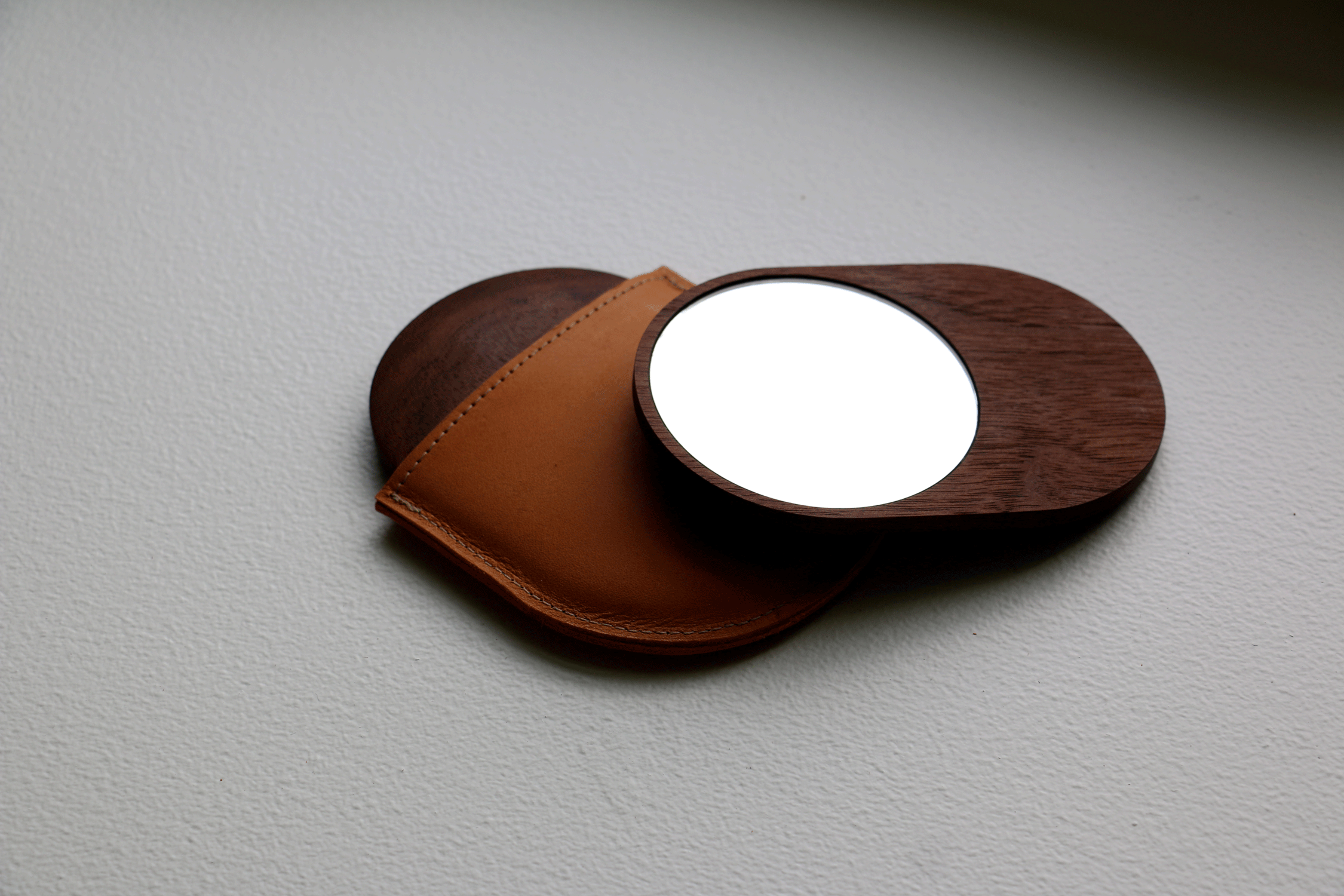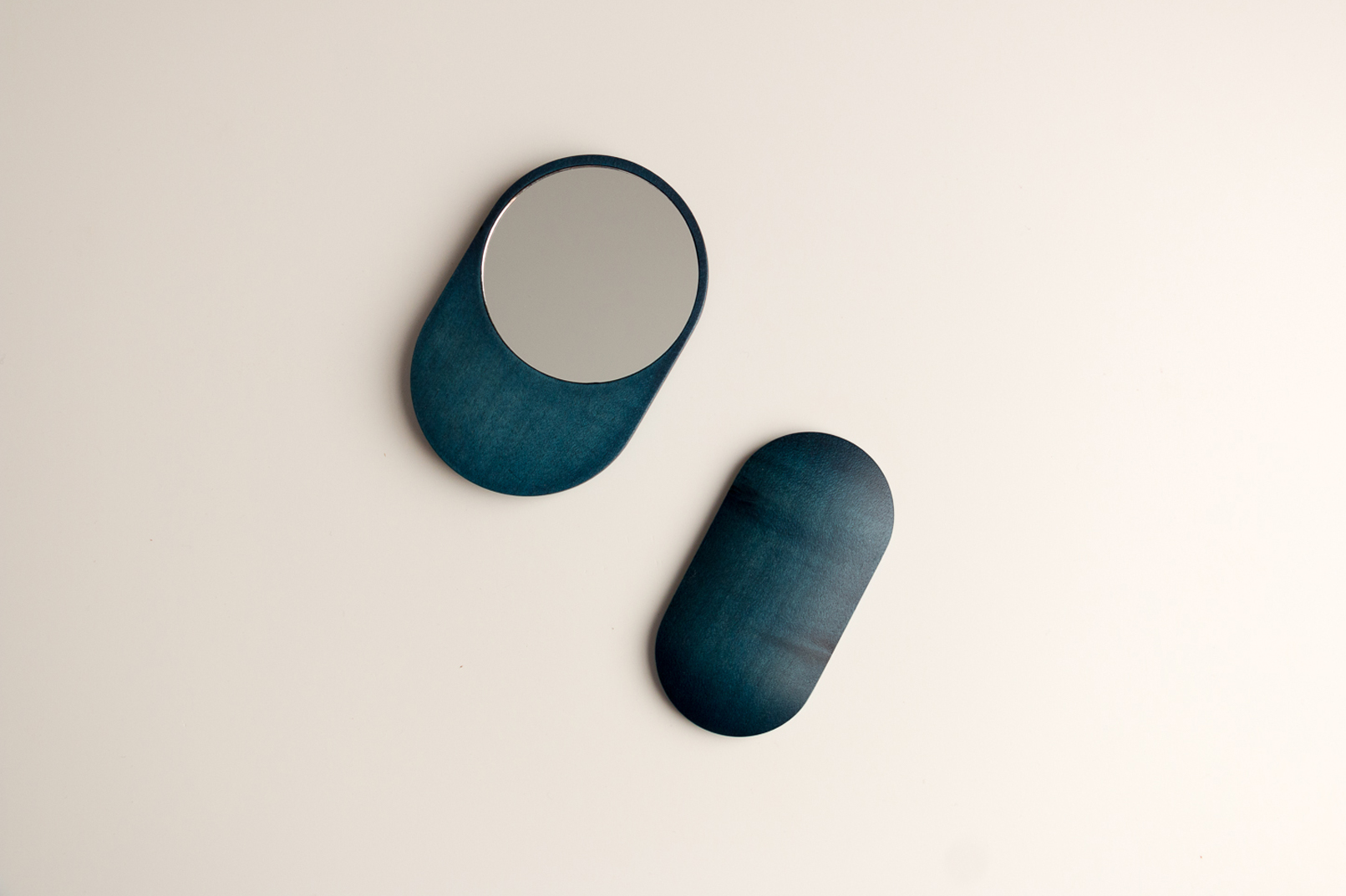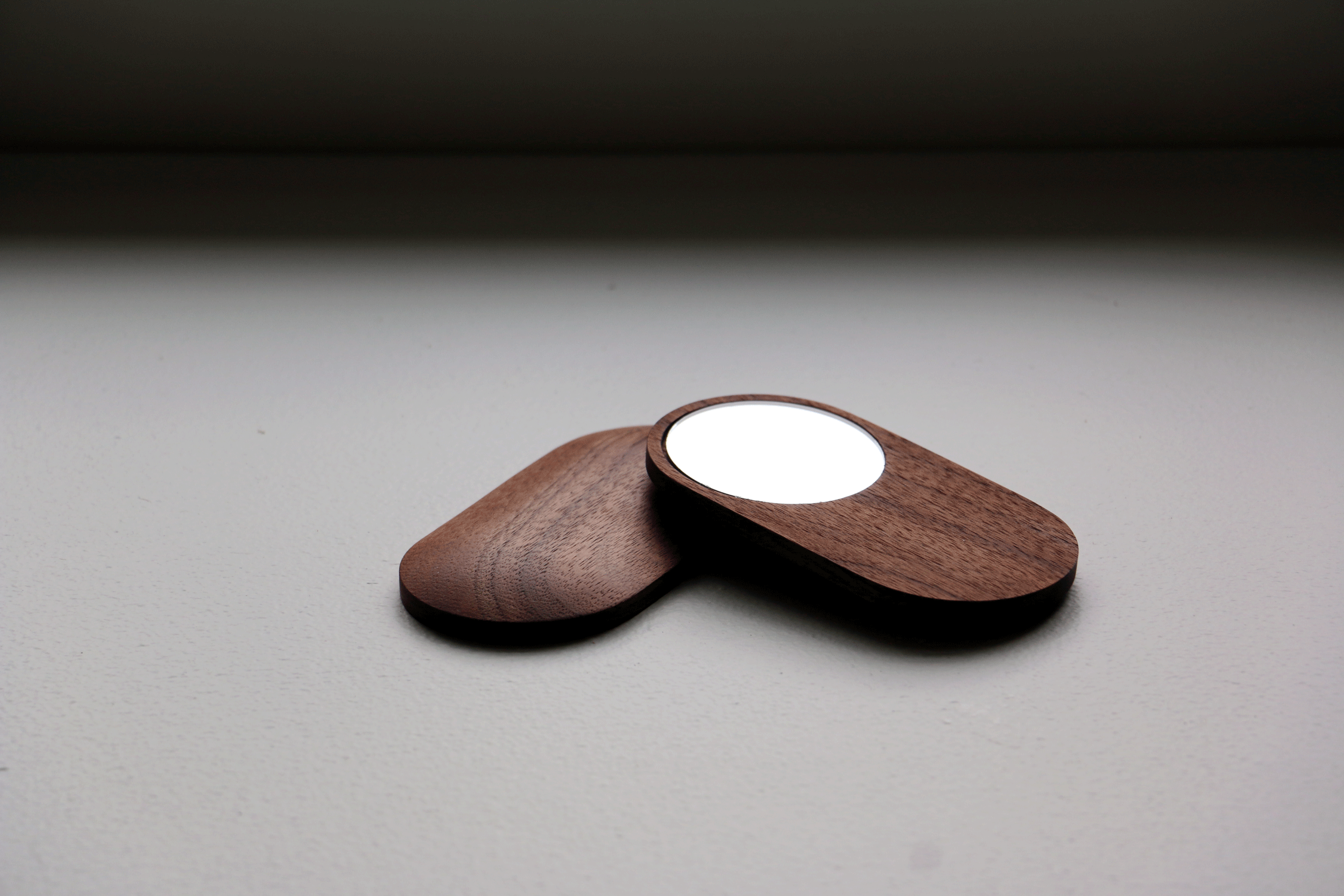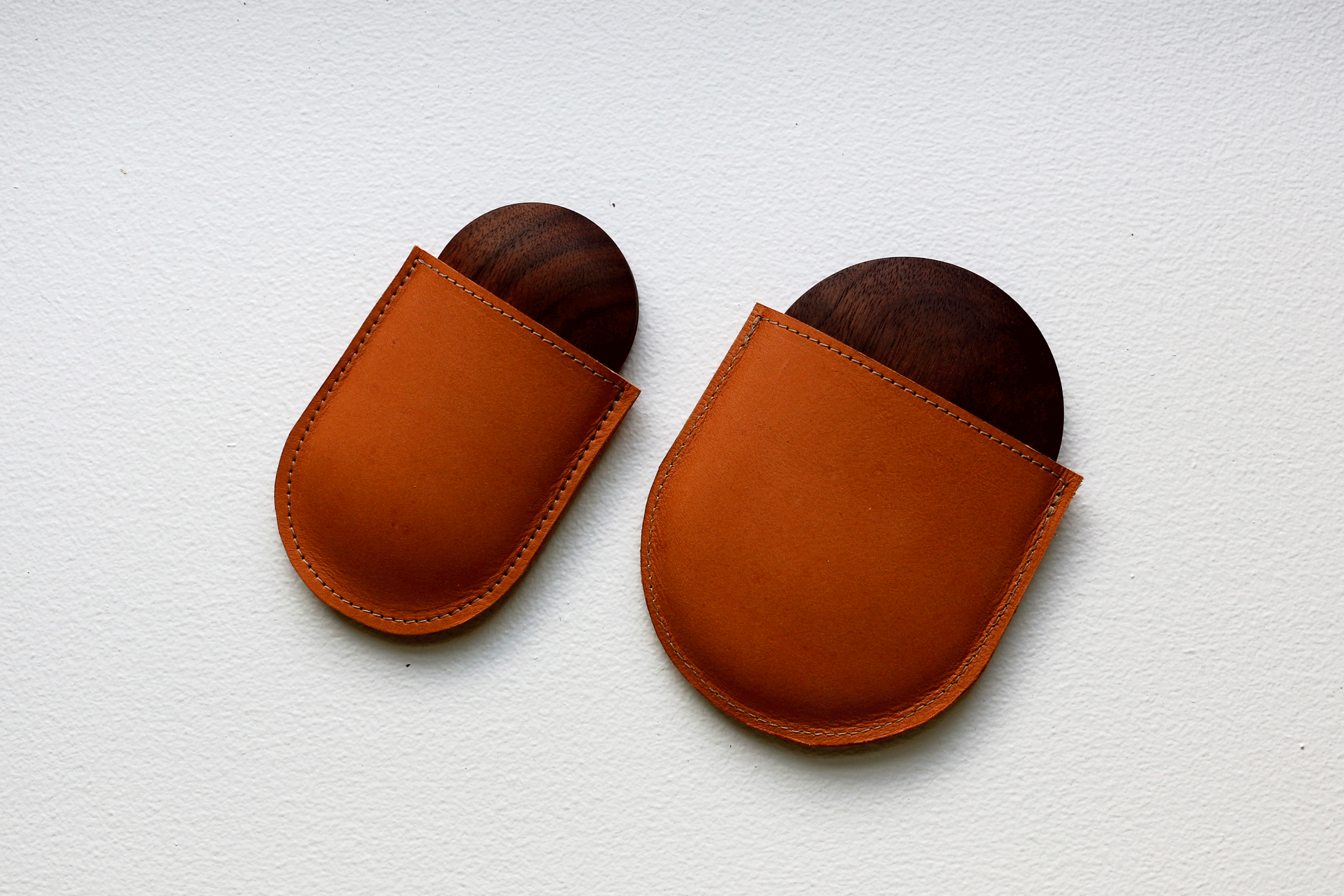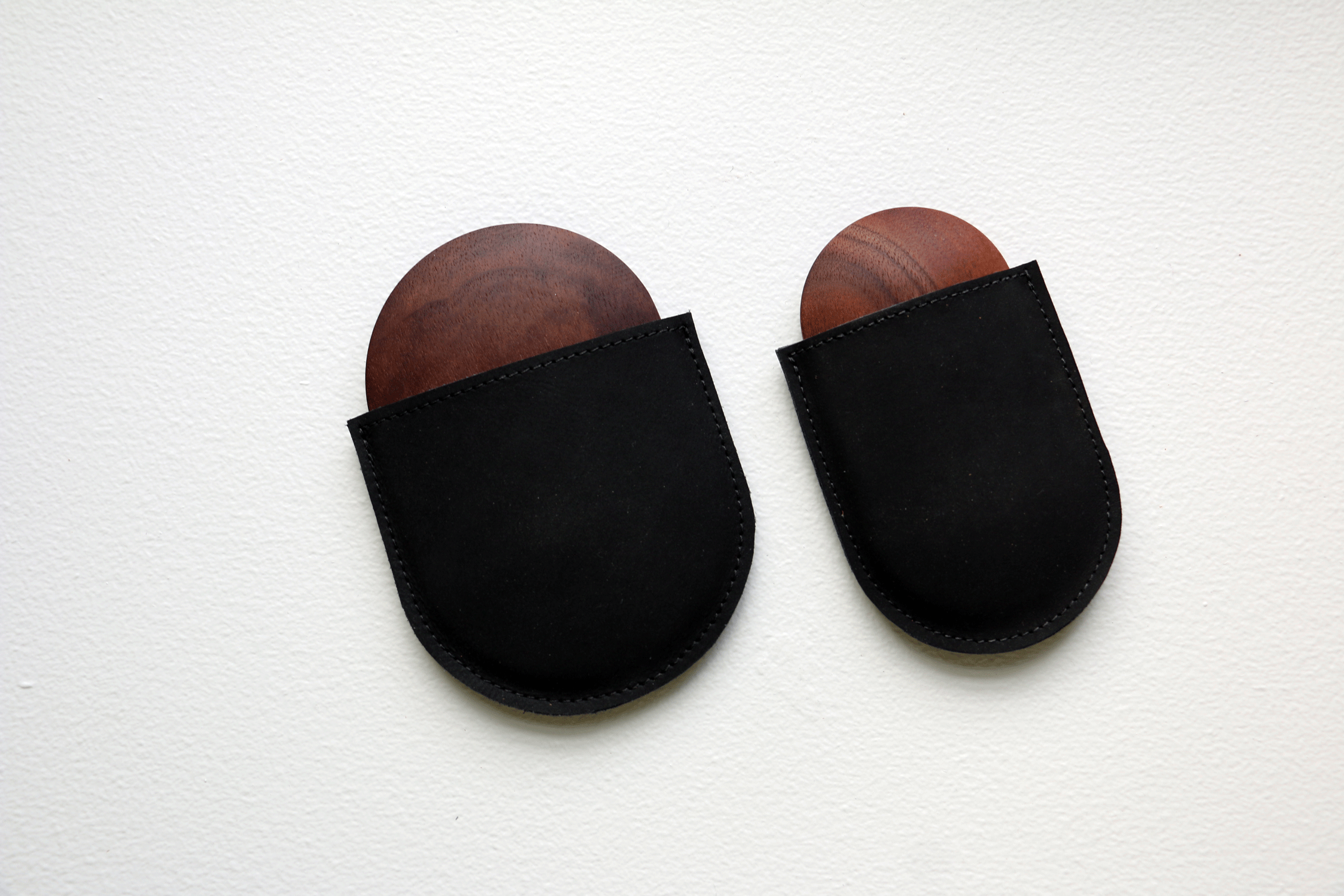 POCKET MIRROR
These Pocket Mirrors are a sturdy, whimsical take on a standard mirrored compact. Shaped from solid walnut, these small mirrors are designed to sit comfortably in your hand. The leather sheath ensures that the mirror stays dust and scuff proof whether you carry it in your pocket or display it on your dressing table.
materials: hardwood (walnut, sycamore, fir, or maple) and leather
finish: hand-rubbed oil with pure Beeswax seal
dimensions: 2.25 x 4.5 x .5 in. (small) 3.25 x 5 x .5 in. (large)
Volume discounts available.
Contact us at hello@heidemartin.com for a quote.